Audio Video By Design won an award for Best Outdoor Installation after partnering with Apollo Enclosures of Moorpark. The award was claimed after completing a complex and elaborate installation for a client.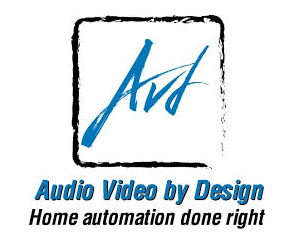 September 20, 2019 / / —
Denver, CO: 2019 CEDIA -
Two companies, Audio Video By Design and Apollo are proud to announce that they have claimed the best outdoor design award at the 2019 CEDIA Expo. The awards show took place on the Smart Stage on Thursday, Sept. 12, 2019.
The two companies claimed the award after partnering up to ensure that they could meet the particular requirements of a client. Audio Video By Design immediately decided to join forces with Apollo Enclosures of Moorpark after being faced with the challenging installation.
The client in question required the installation of 4 LED TV's at their outdoor pool and sports court oasis. Due to being installed over the deep end of the pool, they were constantly failing. After completing an investigation it was discovered that chlorine gas from the pool was deteriorating the PC boards within the TVs.
Working with the Head of Apollo Engineering, Larry Kaiser and his tech team, Home Audio design was able to formulate a solution. The LED screens were replaced with one 98'' LD LED flat screen. This was mounted in an AE9800 Apollo Enclosure in a recessed alcove. To ensure there would be no issues with the chlorine fumes, Apollo created a venting system that would breathe through the 12'' of concrete.
The location of the screen made the installation particularly challenging for the team. The process required both care and stability. To ensure there was no issues specialist equipment including scaffolding and heavy boards were used. This ensured that there was a platform access path between the outdoor kitchen and the pool area.
Further aesthetic brilliance was created with a waterfall that turned on or off with the TV.
According to Lynn Stearn, President of Apollo:
"This Scottsdale pool installation is a great example of why Apollo Enclosures are the best solution for outdoor TV enjoyment. With our superior materials, careful engineering and American-made quality, Apollo enable homeowners are able to choose the exact TV they want, with great protection from weather, sun, moisture and heat, as well as access to the TV for servicing. And we accomplish this in the most affordable manner possible."
Audio Video by Design owner Terry Kohler, added:
"This was a real challenge - technically and logistically. Our team went above and beyond to assure the customer had an amazing backyard entertainment system that would give them years of enjoyment. The Apollo team really went to bat for us and developed a world-class solution we could actually deliver and install. Their enclosures are beautifully made and solve so many issues related to outdoor installations."
About Audio Video by Design
Audio Video By Design is based in Sun City, AZ and constantly strive to exceed the expectations of their clients. By utilizing a Customer First Service approach, the business is able to provide the best experience to their customers. With over 20 years of audio-video experience, the company is committed to delivering high-quality audio-video services and honest prices to their clients with a stunning experience like no other.
More information about Audio Video By Design can be found on their website. Alternatively, the business can be contacted directly with the information provided below.
Audio Video By Design
Terry Kohler
sales@avbydesign.com
https://avbydesign.com/
(480) 242-6459
Contact Info:
Name: Terry Kohler
Email: Send Email
Organization: Audio Video By Design
Phone: (480) 242-6459
Website: https://avbydesign.com/
Source:
Release ID: 88921270